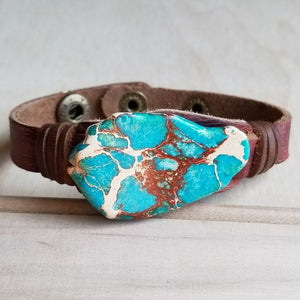 Narrow Leather Cuff has a genuine Blue Regalite Stone
as the centerpiece.
Beads will range in size from 20mm up to 30mm
Adjustable from 6.5" up to 7.5"
Although your item will resemble the photo,


each piece is created by hand, so no two are identical.

Thank you for visiting The Jewelry Junkie!