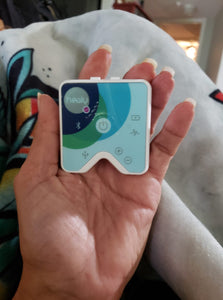 will include the following: 
1-Full body scan of your bioenergetic field.
2.  You will receive 12 min session of microcurrents for your entire body - can be done remotely.
3.  1-2 min session of aura and chakra alignment depending on what is going on it could be more.  Frequencies are sent in short intervals.  Especially at the beginning.
Programs on the other hand can be run longer.  Some programs can run for 20 minutes other can run for 60.  Usually 20-60 minute program(s).  You will receive what is most needed for your body.  Example:  If liver comes up for you as the most needed we will run the program for liver.  You will receive a full program of frequencies for the liver.  Depending on time allotted we can run more programs depending on time.  We can usually add more time if we find that you want to receive extra programs.  Once we go past 90 minutes its $2 a minute after that.   Can put you on a schedule to get in all that is needed.  A maintenance plan is usually best at the very beginning.  Can be done everyday.
You will receive a full report of what came up for you at that time and date, on the day of your appointment.  Healy is made up of several programs.  You will receive microcurrents for the top 5 that your body most requires and within those are sub parts that I will run and give you a more detailed version of what came up there.  
Depending on time we can go in more detail about your chakras and aura and how to better balance there.  You will receive vibrations for this on this day as well.