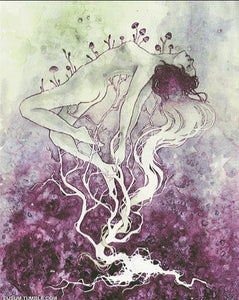 Biomimetic Mimicry - 1 hr - 1.5 hrs.

How many of you have been told you look just like your mother or just like your father? Do you really look just like them or did you try to make your body look just like them because that is what everybody told you that's what you looked like?
The reality is: you're YOU! You're not some mimicry of your parents.
Biomimetic mimicry is where you mimic the psychology and the physiology of somebody else and you actually lock it into your body so it's with you all the time. A lot of the conditions in your body that you don't know can be changed actually can be undone by doing the hands on body process, Biomimetic Mimicry.
You mimic the same energetic pathways, the energetic pathways create the biochemical pathways, which also create the way the structure shows up in your body, the way the emotional patterns show up in your life, the way patterns of choice or no choice show up. It's this intensity of your creative capacity continuously going into mimicking, rather than creating.
You don't want to mimic someone, you want to take whatever energy they have
for creation and duplicate that and choose that as a way of creating. You can
duplicate to create; you don't want to mimic to create understanding, because
mimicking is the place where you alter it so you end up becoming it in order to
understand it.
You keep trying to understand people, thinking that if you can understand them,
then you'll know why they choose what they choose. I'm going to give you the ultimate in understanding: people choose what they choose because they choose what they choose. Not for any really good reason. And because you wouldn't choose it, you assume they must be choosing it for a good reason. They must have been abused as children. No. They must have had a terrible life. No. They just fucking chose it!